Senior Leadership Team
Michael McAlhany Jr., President/CEO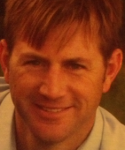 Mr. McAlhany serves as Founder and President of UNITS® Moving and Portable Storage, Inc., a National Moving and Portable Storage Corporation servicing over 500 cities throughout North America. A self-made entrepreneur has granted accomplishments and success with launching and operating multiple businesses over the past 25 years. Mr. McAlhany's development from inception and continued management of fixed self-storage facilities coupled with the team that he has been successful surrounding himself with, has positioned UNITS® to become the industry leader in the Moving and Portable Storage Industry.
Utilizing hands-on experience from knowledge acquired with nearly two decades in the moving and storage industry, he continues to share his instrumental knowledge while having had multiple industry related articles detailing his successes in various publications of the self-storage industry. Mr. McAlhany's continued vision to take the Self-Storage Industry to a new level by creating and implementing a simple, seamless operation for the Moving and Portable Storage industry has led to the success of others. Mr. McAlhany's passion remains to help, guide, and teach others from his success and the success of current franchisees of how to plug into the UNITS® system, and showing others how their investment into UNITS® equals profits.
Holly McAlhany, Vice President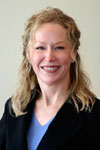 Ms. McAlhany is Vice President and COO and has been since incorporation. Since June 2004, Ms. McAlhany also serves as the Vice President of our affiliate, UNITS® Moving and Portable Storage of Charleston (SC). She also serves as Vice President of each of our other affiliates, and has served as such for each since they were formed. Also, since August 2003, Ms. McAlhany has served as the Vice President of Extra Room Self-Storage, LLC, Myrtle Beach, a fixed self-storage facility, located in Myrtle Beach, South Carolina; and since February 2000, Vice President of Extra Room Self-Storage, LLC located in Pawley's Island, South Carolina.
As a native of Charleston, Ms. McAlhany's participation in local community and charitable groups allows her to help improve the lives of others.
Joe Kozubowski, Consultant and Advisor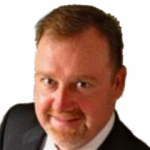 Kozubowski brings more than 25 years of experience in the relocation industry to UNITS®. Kozubowski was responsible for creating the Inter-Market (Long-Distance) Moves Division for 1-800-Pack-Rats back in 2008. He established a best in class transportation logistics network, a strong sales and customer service team to execute Inter-Marker Moves which grew to over $42 Million in just 5 years.
Prior to joining 1-800-Pack-Rat, Kozubowski spent four years as Vice President of Business Development for Dependable Auto Shippers. At Dependable Auto Shippers, Kozubowski was responsible for new program development as well as management of their retail pricing and yield management programs. He began his career with Allied Van Lines (now SIRVA, Inc) and held various positions including the Vice President of Marketing and Vice President of Pricing and Contract Administration. Kozubowski was active with the American Moving and Storage Association (AMSA) holding various committee positions and a member of the board of directors.
Melissa Branch, Interfranchise Coordinator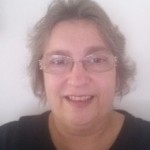 Melissa Branch lives in Knightdale, North Carolina, Married for 24 years to Glenn with a 20 year old daughter who is a Junior at East Carolina University studying Elementary Education. I started working in the transportation area in 1995 with Mayflower Van Lines. Working with Mayflower, I did a little bit of everything from Office Manager to Interstate Dispatching. I left Mayflower after 5 years and went to work with Allied Van Lines in a Customer Service/Dispatch position.
Most recently, I worked at 1800Packrat, a portable storage and moving company for approximately 6 and a half years. Started at Packrat in the Call Center as a Customer Service Representative and backup for Sales. Was very successful sales agent so became the only dual agent at Packrat that was permitted to sale and service customers. At that time, we also started the Corporate Relocation Department and was the only agent that worked with companies to provide a full service move for their employees. After 3 years in the Call Center, I assisted in the startup of a new department, Central Admin for PackRat.In Central Admin, I was responsible for completing touches for 16 facilities on a daily basis and collections for all customers in those facilities. After a year, I was asked to go back to the Call Center and supervise for a short period of time after the supervisor had resigned. As well as supervising the Customer Service Agents, I was also responsible for the Corporate Relocations as well. The Corporate Relocation Department was growing so much that I had to devote all my time and energy for those accounts and customers. I managed the Corporate Relocation Department for the remainder of my time at Packrat. I have been with UNITS® now since August 1994 in assisting in growing our IF Department.
Stephanie Chambers, Human Resources Manager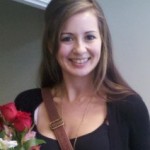 Ms. Chambers has been a South Carolina resident since 1999 and received her Bachelor of Arts degree from the University of South Carolina. She has served as the Human Resources Manager for UNITS® Moving and Portable Storage since 2010. She is responsible for establishing assessment needs such as engendered standard methods of assessment visa via training needs, performance evaluations, counseling notices, developed motivational incentive programs, and job analysis methods.
Rick Simnett, Director of Technology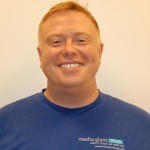 Mr. Simnett started his professional career in 1998, as a PERL programmer for HP/UX machines at Anadigics Inc. Shortly, thereafter he moved to a startup web development firm in Pennsylvania, where he learned all there was to know about Web Development and its fundamental technologies. He learned quickly and was recruited heavily from that position, building Quill.com along the way, and finally landing at International Creative Management in mid-town Manhattan.
In 2009, Mr. Simnett formed Media Giant, which is web and software development firm which was #1 on Elance in North America in 2010, and continues to develop and service high profile clients to this day. Mr. Simnett personally oversees every project that Media Giant takes on. He serves as a leader, manager, customer advocate and mentor to both his clients and his staff.